LEADERSHIP TEAM
GET TO KNOW OUR BIG CHEESES
At Pizza Pizza, we've built a culture that's open, respectful, and proud. While being a company driven by performance, innovation and recognition. Good thing we have a leadership team that lives and inspires these values, every day!
Paul Goddard
President & CEO, Pizza Pizza Limited
Paul Goddard holds a Bachelor of Science degree with Honours, Mechanical Engineering, from Queen's University, is a licensed Professional Engineer, and holds an MBA from London Business School, United Kingdom. Paul joined Pizza Pizza in 2009 as Chief Information Officer and Vice President, Enterprise Development, before being appointed Chief Executive Officer in 2010.
Prior to Pizza Pizza, Paul was Senior Vice President of Sales and Marketing for Energy Savings Income Fund (now known as Just Energy) from 2007 to 2008, and was Vice President of Wholesale Energy Group from 2006 to 2007. Earlier in his career, he worked for several other leading organizations such as Imperial Oil (Esso) and Morgan Stanley.
Paul has sat on the Toronto Zoo fundraising cabinet, and on the Board of Governors of Excellence Canada, of which Pizza Pizza is a founding Partner. Paul is also an active member of The Young Presidents Organization (YPO). Born and raised in Alberta, Paul now resides with his wife and two children in Toronto. He is an avid skier and enjoys travelling with his family.
Paul's favourite pizza: ``New York style pepperoni, on whole wheat thin crust, with hot banana peppers.``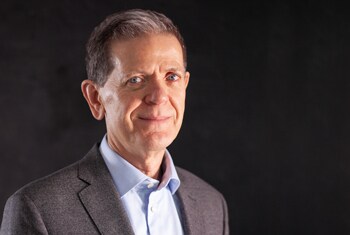 Curtis Feltner
CFO and Senior Vice President, Finance
Curtis Feltner holds a B.Sc. degree from Indiana University. He became a certified public accountant in 1983, joining the Company as the Controller in 1993. He was promoted to Chief Financial Officer in 1999 and Vice President, Finance in 2005. Prior to joining the Company, he worked in a financial capacity in the real estate industry for 10 years.
Curt loves exploring Toronto on foot or bike and on rare occasion you can find him on the golf course.
Curt´s favourite pizza: "Our thin crust Trio Pomodoro pizza is a great flavour combination and an incredible value meal."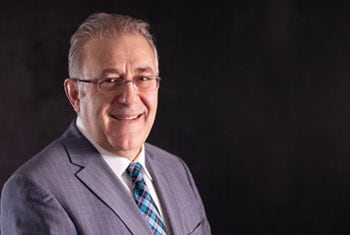 Sebastian Fuschini
Senior Vice President, Franchising
Following graduation from Centennial College in 1980 with a business degree, Sebastian Fuschini worked in the food industry with Burger King and Movenpick. In 1981, he joined the Company as a district supervisor, where he was able to learn the business from the ground up. When the decision to form a structured Franchising Department was made in 1990, Sebastian's experience and hard work made him a natural choice to head the department — initially as Director, Franchising and later as Vice President and now Senior Vice President.
Sebastian is a big hockey fan, he loves to watch and still plays as a stingy net minder between the pipes. He also practices yoga regularly, is a huge history buff and loves to travel.
Sebastian´s favourite pizza: ``Mediterranean Vegetarian with hot peppers!``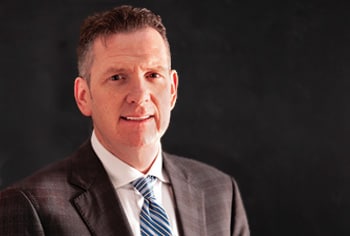 Philip Goudreau
Senior Vice President, Operations and Development Pizza Pizza & Pizza 73
Philip Goudreau joined Pizza Pizza in 2011 as Vice President of Operations and Development-Pizza 73. In 2013, he was promoted to the role of Senior Vice President, Operations and Development Pizza 73. In 2019, Philip's role expanded and he now leads and manages the Operations in all Pizza Pizza and Pizza 73 Restaurants. Prior to joining Pizza Pizza, Philip spent his career with Wendy's Restaurants of Canada Inc. for 22 years in various Training and Senior Operations roles where he managed business in both Eastern and Western Canada.
Philip enjoys spending time with his family, his puppy ``Snoopy``, loves hockey, and is a Harley Davidson enthusiast.
Philip's favourite pizza: ``Chicken, Olives, Sun dried tomatoes on Thin Crust.``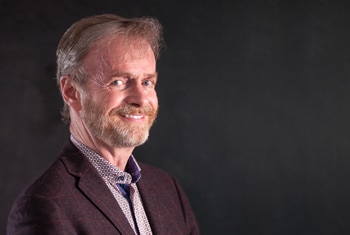 Paul Methot
Senior Vice President, Corporate Development & Administration
Paul Methot joined Pizza Pizza as Director of Real Estate in 1984, after graduating from Western University with a business degree, and working in the area of mergers and acquisitions at Coopers and Lybrand. He left Pizza Pizza in 1988 and gained additional experience in real estate at First City Investments. He returned to Pizza Pizza in 1989, initially as Director of Real Estate, and then in a series of roles with increasing responsibility; in 1993 he was promoted to Vice President Corporate Development. He led the modernization of the commissary's procurement, manufacturing and supply chain distribution system, as Vice President Commissary, as the size of the chain grew.
In 2005, Paul's role expanded to include leading operations and he was named Vice President Operations. In 2015 he was named Senior Vice President Operations, and in 2019, Paul was named Senior Vice President Corporate Development and Administration.
A member of the board of directors for the Restaurant Canada Association since 2004, in 2015 Paul was elected to serve as Chair and led Restaurant Canada's efforts to advocate for restaurant entrepreneurs and owners.
Paul has a passion for the food service industry, travel, world history and volunteer work.
Paul's favourite pizza: "Hawaiian with bacon."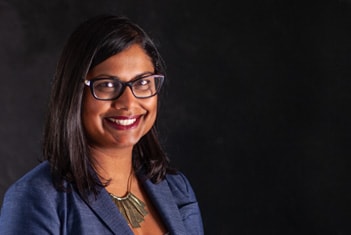 Christine D'Sylva
Vice President, Finance & Investor Relations
Christine D'Sylva joined Pizza Pizza in 2007, and has held progressively senior roles, including currently being Vice President, Finance & Investor Relations. She is responsible for overseeing Pizza Pizza's finance and accounting departments, and our corporate financial reporting. Prior to joining Pizza Pizza, Christine was an accomplished audit professional at KPMG LLP in Toronto from 2000-2007.
Christine obtained a Bachelor of Arts (Accounting) and a Master of Accounting from the University of Waterloo, and holds the CPA and CA designations.
Christine enjoys giving back to the community as the Treasurer of Children's Garden Foundation.
Christine's favourite pizza: ``Gourmet Thin Chicken Chili Thai.``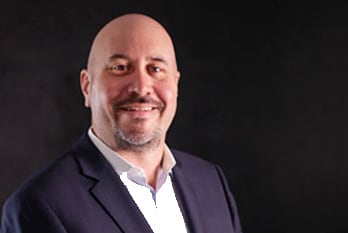 Chuck Farrell
Vice President, Human Resources
Chuck Farrell joined Pizza Pizza in 2017 as Vice President, Human Resources. He is a 20+ year veteran in the retail & restaurant industries. Previously he worked for well known organizations such as Loblaw, Yum! Restaurants International and most recently Walmart Canada where he held the role of Vice President, Human Resources supporting its national operations of 400 plus retail stores in the country. Chuck holds a Bachelor of Arts degree with Honors from the University of Toronto and also a Post Graduate Diploma in Human Resources Management from Humber College. He also holds the Certified Human Resources Leader (CHRL) designation.
When he's not at Pizza Pizza's headquarters Chuck can often be found in the outdoors hiking with his two dogs, watching a baseball game, or chasing alligators away from his golf ball in Florida.
Chuck's favourite pizza: "The Loaded Classic – New York style pepperoni, Italian ham, red onion, fresh mushrooms and green olives."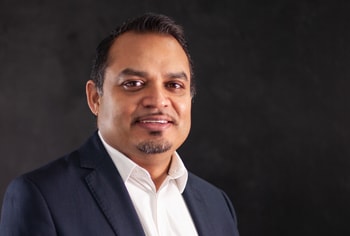 Amar Narain
CIO and Vice President, Information Technology
Amar Narain joined Pizza Pizza in November 2000 in the Information Technology department, responsible for the core infrastructure. His calm, intelligent ability to strategically and effectively integrate technology into the company's business goals allowed him to climb the corporate ranks. Amar has over 20+ years of experience in the Information technology industry. He spent the first five years of his career gaining experience in different industries before joining Pizza Pizza Limited. Past experiences include Montreal Neurological Hospital, Future 2000 Inc. (IT Consulting) and DS MAX International with sister companies in the GTA and international branches in China, the Caribbean and the United States. Amar holds an Electronics Engineering Technologist diploma from Dawson College in Montreal and has obtained a number of certificates from various organization such as Schulich School of Business, SANs Org, Microsoft and Cisco.
Amar spends most of his leisure time with his two young girls doing various activities.
Amar's favourite pizza: "Sweet Heat - Topped with grilled chicken, pineapple, hot banana peppers, mozzarella cheese with thin crust."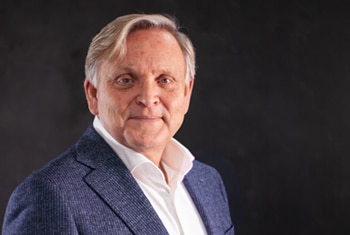 Vincent Solek
Vice President, Business Development
Vincent Solek has been with Pizza Pizza since 1968 where he joined as a kitchen helper at the original Pizza Pizza location on the corner of Wellesley & Parliament known as store 1, in the heart of Cabbagetown, Toronto. In 1976 he took over his first franchise location at Church & Wellesley. Through the mid-eighties Vincent owned and operated many locations before making the decision to return to corporate. Since then he has worked in many capacities in Franchising and Business Development.
When he is not in the office Vincent loves to spend time travelling with his family, working out and taking his dog Hunter for long walks.
Vincent's favourite pizza: "Well done thin crust with spinach, roasted red peppers, onions and Italian seasoning."